Wednesday, May 15, 2013
Amazon lists 8 inch Acer W3 810 Windows tablet ahead of launch
A couple of weeks ago we talked about an upcoming Windows 8 tablet from Acer in the 8-inch form factor, which is a first for this platform. The tablet in question is an Acer W3-810, which has now reached a semi-official status after a listing on Amazon ahead of the official announcement.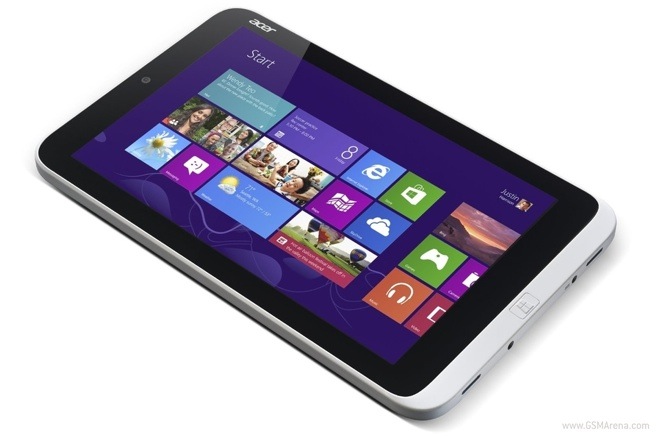 The listing, which has since been pulled, priced the tablet at $379.99. The pricing seems reasonable when you consider the specifications of the device. The W3-810 is said to have an 8.1-inch, 1280 x 800 resolution display and runs on a 1.8GHz dual-core Intel Atom Z2760 (Clover Trail) processor with 2GB of RAM and 32GB internal storage space. You also get dual cameras and micro HDMI out. The W3-810 runs on the full Windows 8 operating system and not Windows RT so you can also run legacy Windows desktop applications on it, although the performance isn't going to be scintillating.
With Amazon putting up the tablet on for sale, it seems that the official launch isn't too far from now.
Source
Related Posts : 8, 810, acer, ahead, amazon, inch, launch, lists, of, tablet, w3, windows
Posted by

wildan humy
at 9:16 AM