Thursday, May 23, 2013
Samsung Galaxy S4 simulator allows you to test drive the smartphone before purchasing it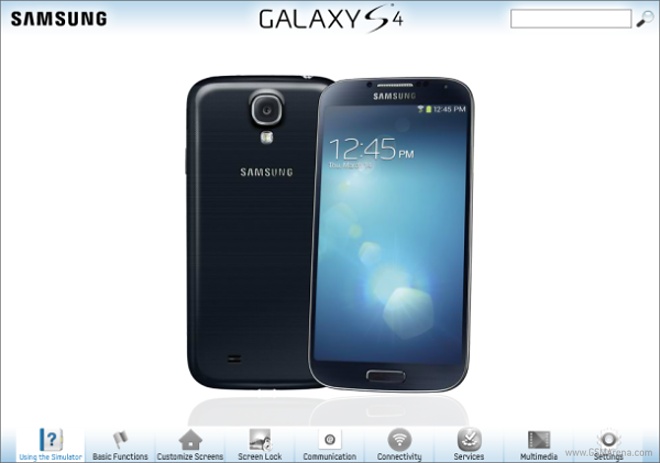 Click here:http://www.samsungmobileusa.com/simulators/GalaxyS4/
Samsung has provided an online simulator for those interested in its latest flagship smartphone. The Galaxy S4 simulator has an updated user interface, making it easier to navigate the options menus, and helpful tips.
The Samsung Galaxy S4 simulator gives an idea of what to expect from the phone and also helps you learn more about the device.
The simulator lets you take the smartphone for a spin right from your browser and get to know its interface better. You can acess it from the source link below.
If you are looking know to more about the Samsung Galaxy S4, do check out detailed review.
Thanks Sanjay, for sending this in!
Source | Via
Related Posts : allows, before, drive, galaxy, it, purchasing, s4, samsung, simulator, smartphone, test, the, to, you
Posted by

wildan humy
at 12:15 PM

Labels: allows, before, drive, galaxy, it, purchasing, s4, samsung, simulator, smartphone, test, the, to, you